Project enhances understanding of remote pilotage risks
Finnpilot Pilotage Ltd is a special assignment company entirely owned by the State of Finland. The company has the exclusive statutory right to carry out pilotage activities. 
Text: Tytti Wallenius, Kumppania | Photo: Finnpilot Pilotage Oy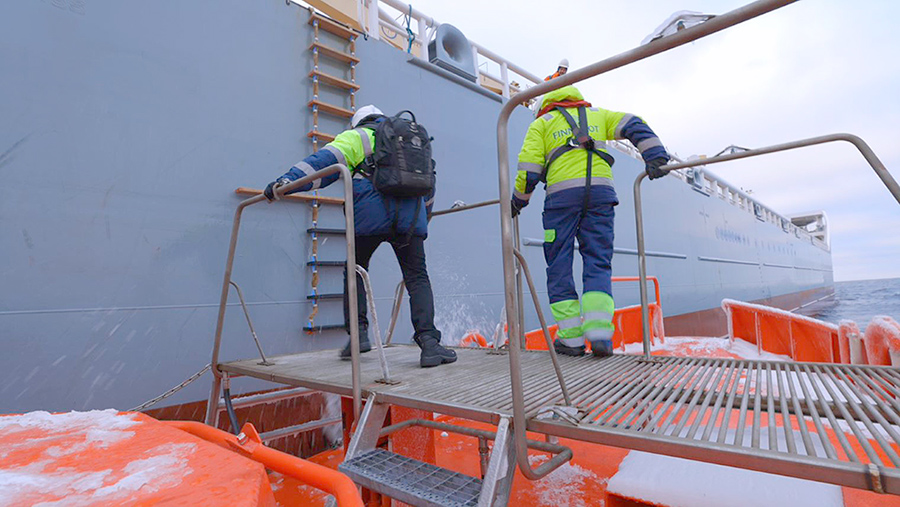 - The transfer from traditional to remote pilotage requires particular consideration of safety issues, and Pilotage Act obligates the pilotage company to ensure that the remote pilotage under development is at least as safe as traditional pilotage, affirms Sanna Sonninen, Pilotage Director.
Involvement in the ISTLAB project has provided Finnpilot with a better understanding of the change in data requirements of the pilots and of the vessel's crew, and of the changes in the risks involved.
The project's simulator environment will enable us to develop future remote pilotage processes and operations with a relatively low threshold. From the remote pilotage standpoint, the simulator environment also allows critical operations to be tested, states Tero Vainio, Head of Technology at Finnpilot.
From the point of view of remote pilotage development, the laboratory tests in the project were extremely successful. The tests produced cost-effective, quantifiable results from processes that have not yet been tested in the real world. The findings from the tests will allow us to significantly develop remote pilotage processes and operations.
- The project created a laboratory environment, which with a low threshold allows for rapid failures and draws the attention towards solutions that have true potential to produce added value for maritime actors. Remote pilotage development is advancing at a fast pace, and the laboratory environment brings low-threshold testing to the simulations. It is our hope to be able to construct a remote pilotage environment according to the remote pilotage vision of the future, Vainio continues.
ISTLAB in-brief
The aim of the project is to create a smart joint-use Intelligent Shipping Technology test Laboratory (ISTLAB), which will merge and consolidate the navigation simulator of Satakunta University of Applied Sciences, the Finnish Transport and Communications Agency's bathymetric model of the Rauma deep-water fairway, Finnish Transport Infrastructure Agency's smart buoy and sea current monitoring, the Finnish Geospatial Research Institute's navigation system research and the Finnish Meteorological Institute's survey of wave, sea level and ice conditions. The technology group Wärtsilä has delivered a navigation simulator and specific mathematical models.