ISTLAB – born of research and cooperation
ISTLAB, a project coordinated by Satakunta University of Applied Sciences, has achieved its objective with flying colours.
Text: Tytti Wallenius, Kumppania | Photo: ISTLAB photo archieve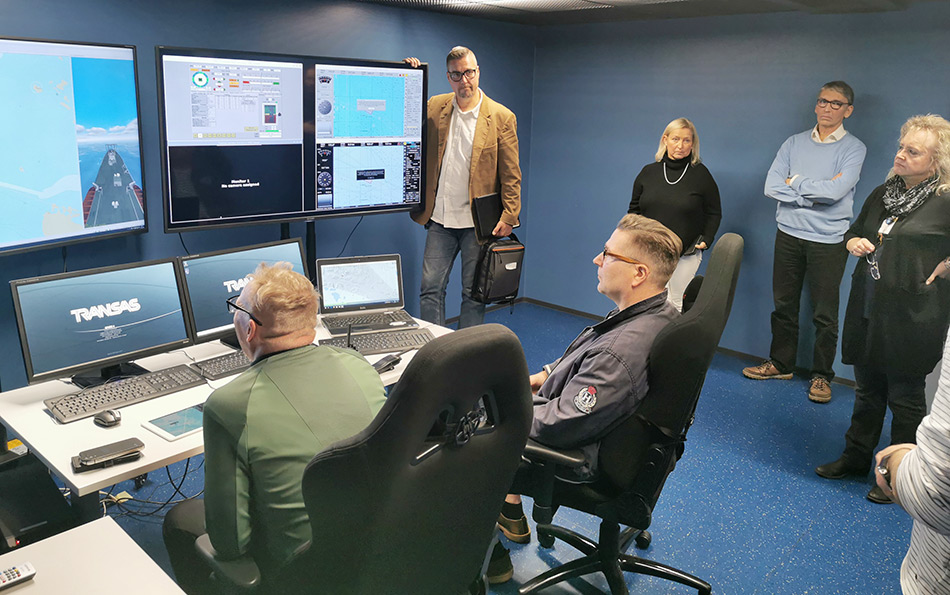 The ISTLAB laboratory was constructed successfully and in testing has proven to be a functioning entity. Central to the success of the project was the seamless cooperation between the different actors, as well as the special expertise of SAMK personnel in the branches of ship automation, navigation and maritime.
- The learning gained and exchange of information of the last three years have made ISTLAB what it is now – a functioning testing environment that will continue to be of benefit to many different parties also in the future, confirms Meri-Maija Marva, Project Manager.
ISTLAB has already triggered new research: Janne Lahtinen has been involved in the project and has, among other things, started work on a thesis from an idea that was sparked by ISTLAB.
ISTLAB in-brief
The aim of the project is to create a smart joint-use Intelligent Shipping Technology test Laboratory (ISTLAB), which will merge and consolidate the navigation simulator of Satakunta University of Applied Sciences, the Finnish Transport and Communications Agency's bathymetric model of the Rauma deep-water fairway, Finnish Transport Infrastructure Agency's smart buoy and sea current monitoring, the Finnish Geospatial Research Institute's navigation system research and the Finnish Meteorological Institute's survey of wave, sea level and ice conditions. The technology group Wärtsilä has delivered a navigation simulator and specific mathematical models.